Proudly Serving North Texas for 3 Generations and 51 years of quality service!
Larry's Plumbing is more than just a
NTX company.
It is steeped in combining tradition and new technology to offer their customers reliable services in the most efficient way possible. They can handle any job big or small, and if you ask their customers, "there is only one number to call"
They are fully licensed, bonded, insured, and offer FREE consultations.

Justin working with the 4th generation at LPS
​
WHO WE ARE
Larry's Plumbing was established in 1970 and three generations of plumbers later, we are proud to be both modern and traditional. By combining new techniques and technologies with our traditional values of business and family, we feel that we are unique in this ever changing world. Whether you need to repair your old cast iron pipes or to install high pressure water lines, we are able to help. Our promise to you is that our customers are also part of our family and every job will be completed with honesty and integrity.
OUR SERVICES
Our Certified, Licensed,and Bonded Technicians can help with anything plumbing related.
New Construction ~ Remodels ~ Gas Lines ~ Fireplaces ~ Water Supply ~ Waste ~ Slab Leaks PVC ~ PEX ~ Water Heaters ~ Clogged Drains ~ Sewer Inspections ~ Smoke Tests ~ Sink Repairs ~ Fixture Installation & Replacement ~ Garbage Disposals ~ Dishwashers, and more!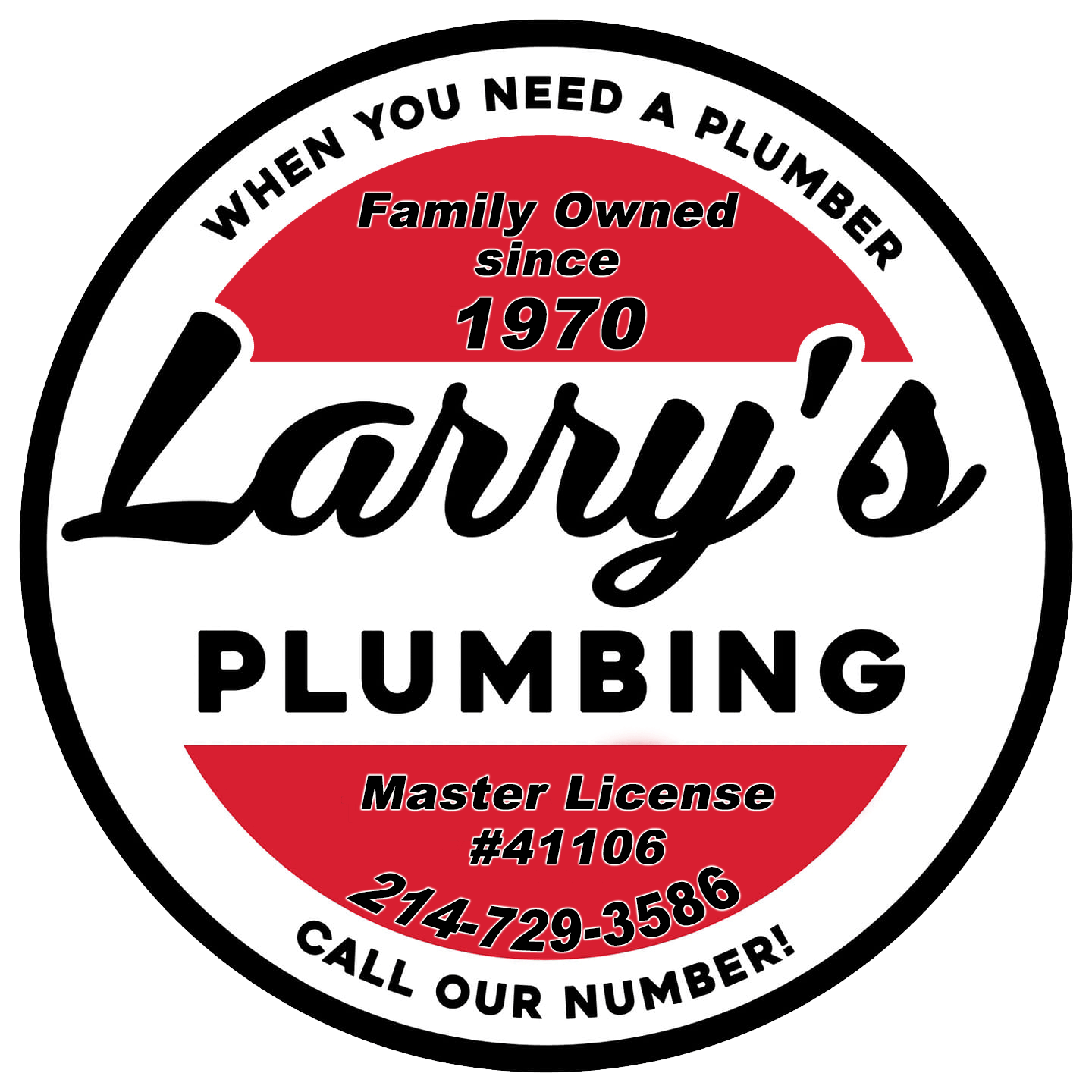 Schedule a Free Consultation Today
Larry's Plumbing has proudly been serving NTX for 51 years.
Their customers come first and their quality is top-rated.
Whether you want an updated tank-less hot water heater,
gas logs for your outdoor patio, new water lines,
or to find a leak...
"If it flows... Larry knows!"
​